Links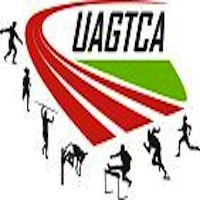 United Age Group
Track Coaches Association
http://uagtca.org/


Coacho
http://www.coacho.com


Amateur Athletics Union
http://www.aauathletics.org
AAU Mid-Atlantic District
http://www.middleatlanticaau.org/


PennTrackXC MileSplit PA
http://pa.milesplit.com

Who We Are
Welcome to the West Chester Track Club. The West Chester Track Club is a non-profit 501(c)(3) track and field club based in Chester County, Pennsylvania. Established in 1967 by the late Dr. John H. Hewlett III, we are the oldest continuously operating track club in the USATF Mid Atlantic Association. Since 1967, we have had only three head coaches: Dr. Hewlett, William Gravely, and Eric Horsey. This is a testament to the stability of our leadership and the steadfastness of focus on the mission of our organization.
For 50 years, our club, using track and field as a vehicle for healthy competition and learning, has promoted the ideals of sportsmanship, and tolerance for individual differences and group diversity. Our Mission is to continue the rich tradition of the West Chester Track Club by motivating the youth under our direction to achieve at their highest level of excellence on the track, in their communities, and in the classroom. The West Chester Track Club is Molding Tomorrow's Leaders Today.
The 2017 Summer session will start on Tuesday May 30th. Practices will be held Tuesday through Thursday from 6:45pm to 8:15pm at Downingtown H.S. East at 50 Devon Drive in Exton, PA.
This Summer we plan on attending AAU sanctioned meets leading up to the AAU National Championships. Please either renew your AAU membership, or for new WCTC members, please signup for a membership at: http://www.aauathletics.org/Membership/SignUp.aspx
The West Chester Track Club AAU club code is WWC4A3.
This Summer, we also plan on attending the Flying Angels International Classic meet in Toronto July 15-16.